Bonjour par ici ♡
J'en vois déjà dire  «Oh non, pas cette fête», alors que d'autres la fêteront les yeux remplis d'amour et certains ne feront même pas attention à la date qu'indique le calendrier, mais quoiqu'il en soit, nous comme bien le 14 février, jour de la Saint Valentin et fête des amoureux ! Et même si vous n'êtes pas en couple, on s'en fiche, célébrons simplement l'amour aujourd'hui.
Cette année est assez particulière puisqu'à chacune des grandes et petites occasions, je pense immédiatement à Moekko et à son histoire qui s'écrit tout doucement. Moekko est-elle une jeune fille amoureuse ? Mais de qui ? A qui pourrait-elle bien offrir ses chocolats maison ?
Toutes ces questions auront peut-être des réponses un jour, en attendant nous ne pouvons que laisser vagabonder notre imagination en admirant simplement le travail de l'artiste Ren qui réalise à nouveau une illustration parfaite à mes yeux, une Moekko à qui j'ai simplement envie de dire «Je t'aime».
Happy Valentine's Day Moekko.


Et à vous aussi

♡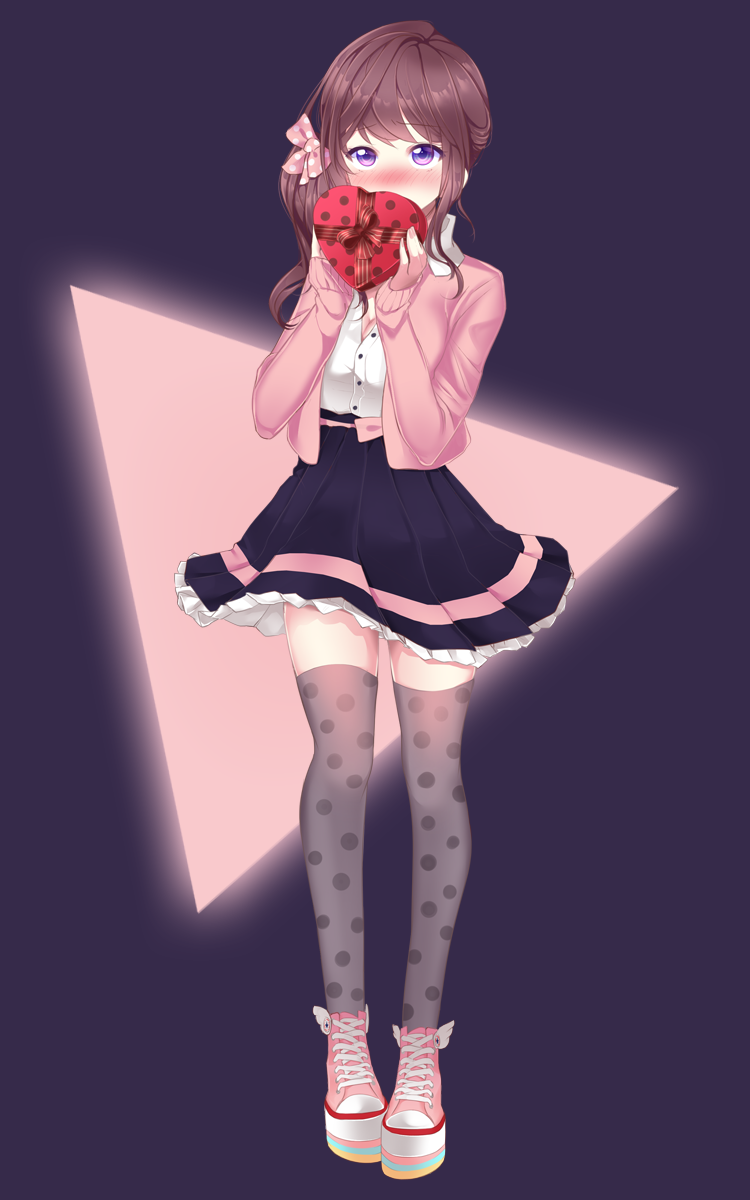 ARTWORK : REN
D'autres backgrounds sont disponibles sur le 「Moekko News 7」 pour les contributeurs Tipeee.
Merci de ne pas utiliser cette illustration sans m'en informer avant.
Please do not distribute the content of this article without permission.