Bonjour par ici,
Good Smile Company lance dès aujourd'hui (16/10/2018) et ce jusqu'au 10 janvier 2019 les précommandes de l'adaptation au format 1/7 (25cm) du personnage de Ichigo provenant de la licence 「DARLING in the FRANXX」.
Pour rappel, l'adaptation en anime est disponible intégralement sur la plateforme Crunchyroll.fr.
Nous retrouvons Code:015 (Ichigo) dans la tenue qu'elle porte durant l'ending theme 『Torikago』 de la série 「DARLING in the FRANXX」, il est bon de préciser que vous pourrez selon votre envie lui faire porter ou non la capuche de son sweat. Le socle est assez original et représente la rambarde d'un pont où elle se tient d'une manière quelque peu risquée.
Il n'y aura pas trop de soucis à se faire quant à la sculpture et la colorisation de la figurine puisque nous y retrouvons Katou Manabu (加藤 学), ce dernier ayant déjà à son actif des figurines comme Kasumigaoka Utaha de chez Good Smile Company ou encore Torabishi Lana de chez TRIKT.
Craquer ou ne pas craquer, telle est la question du jour !
La figurine 1/7 Good Smile Company de Ichigo est datée pour décembre 2019 au prix de ¥11,574.
Origine : DARLING in the FRANXX
Fabricant : Good Smile Company
Format : 1/7 (25~cm)
Matériaux : ABS & PVC

Sculpteur : Katou Manabu

Colorisation : Katou Manabu
Prix :

¥11,574



Date de sortie : 12/2019
Date de fin des précommandes : 10/01/2019

©ダーリン・イン・ザ・フランキス製作委員会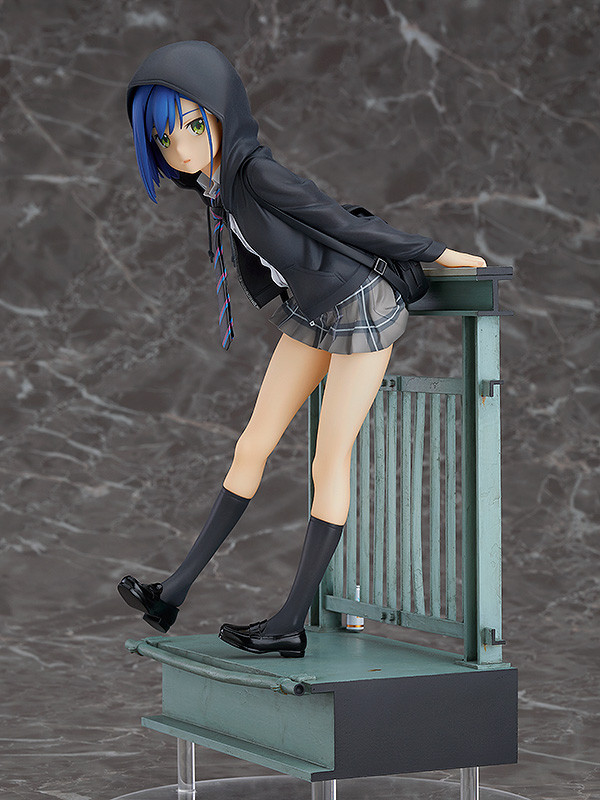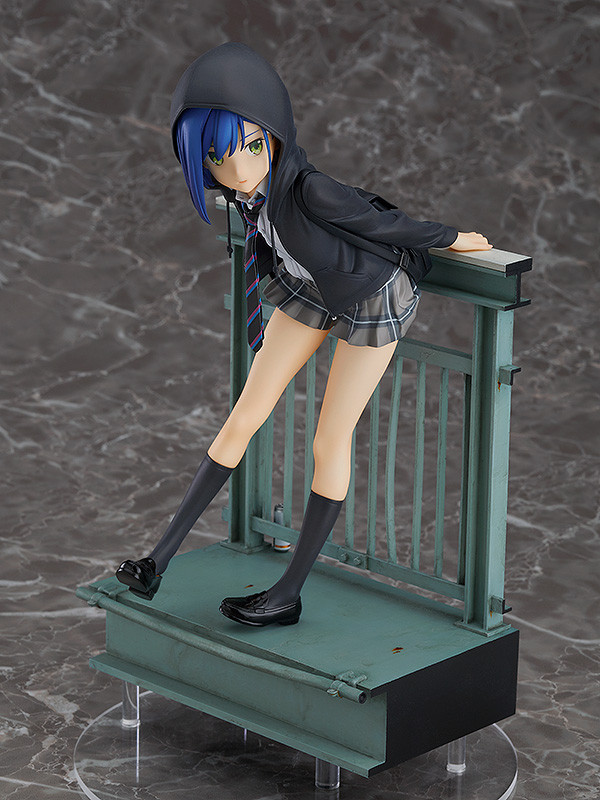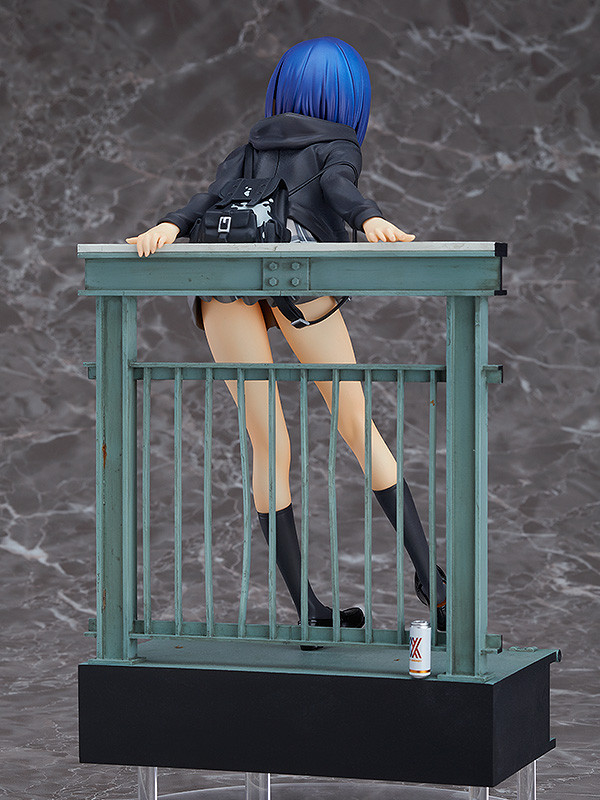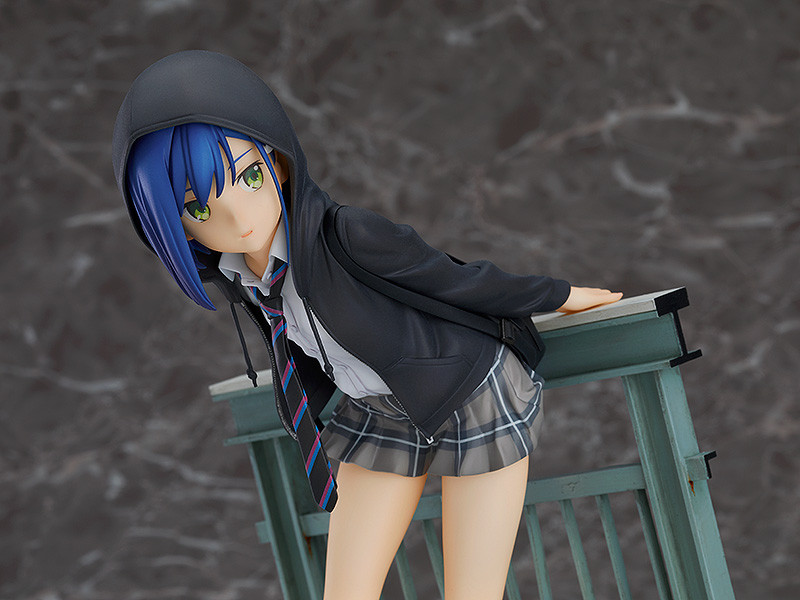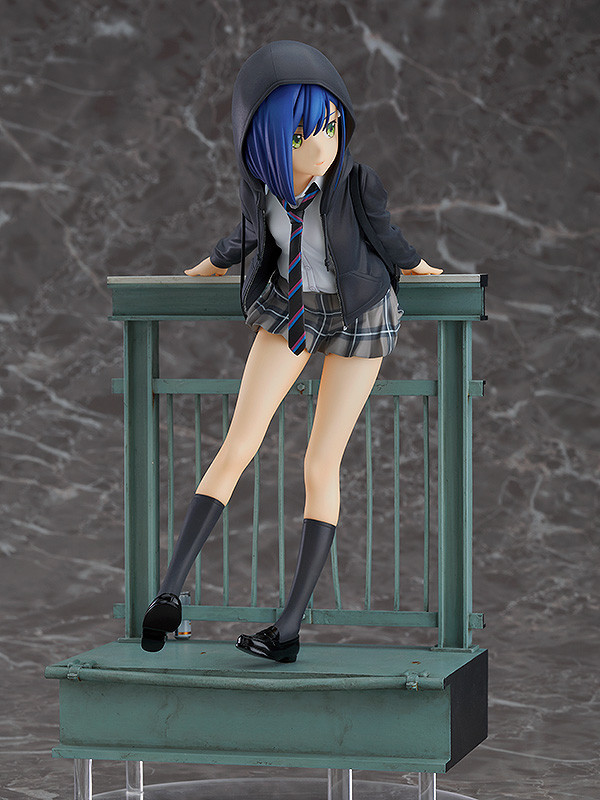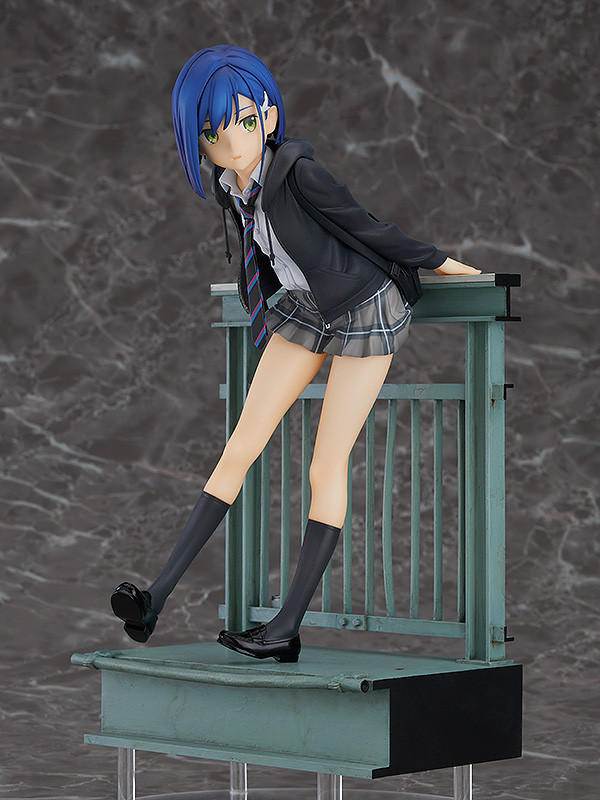 Les photos sont tirées d'un prototype et non du produit final.
Des modifications sur la couleur et la sculpture peuvent être apportées.