Capitaine Ruru au rapport !
J-4 ! Encore quatre jours avant l'ouverture du Wonder Festival édition Winter 2014 ! Comme la fois précédente, voici un top 3 des GK qui m'ont fait de l'œil et dont je vais vous parler cette semaine, après cela, les PVC seront bien plus mises à l'honneur à défaut des garage kit, c'est donc le moment d'en profiter et de découvrir les éventuelles futures PVC de demain.
Pour ce number 3, j'ai jeté mon dévolu sur, encore, une adaptation d'une illustration de Ooyari Ashito à qui nous devons Princess Stella, Billy the Kid, Drake et King Arthur. Je suis completement fan des traits de ses dessins, c'est toujours un plaisir de les découvrir en figurine.

Cette fois ci, c'est au tour de Mami de passer dans les mains du maitre, et sculpté pour notre plus grand plaisir par Abira. Bien que je ne sois pas spécialement fan de la licence Idolmaster, si cette figurine sort un jour en PVC, ce sera une preco day one sans hésiter, c'est completement le genre d'ero cosplay dont je raffole !
Un premier gros coup de cœur, ça commence bien !
Fabricant :  Purazuma Houriki Mokei (Cercle)

Prix : ???
Format : Garage Kit – Résine

Sculpteur : Abira
Auteur : Ooyari Ashito
Origine : The Idolmaster (TV Animation)

Date de sortie : 09/02/2014
Limited

Loading ...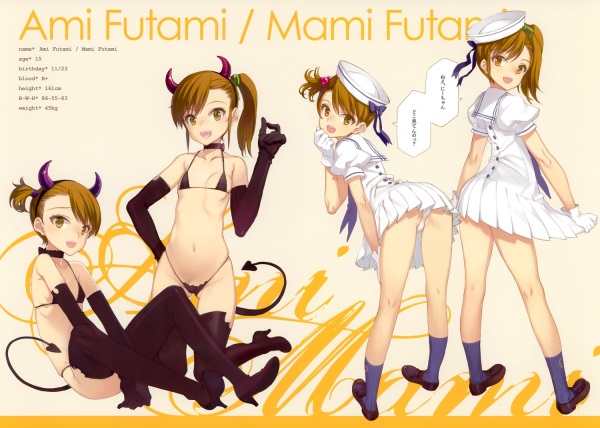 Peace!