Teitoku Ruru au rapport !
Nous revoici aujourd'hui pour la preview d'une nouvelle Nendoroid de la licence Kantai Collection, le Kuma class cruiser Kitakami.
Ce navire de guerre fut nommé ainsi d'après la rivière Kitakami dans la préfecture d'Iwate, au Japon en 1918. Achevé en 1920, il faudra attendre 1941 pour qu'elle ait ses lances torpilles et 1944 pour sa grue de 20 tonnes. Son rôle était principalement destiné aux escortes, en bon transporteur rapide, elle et sa sœur Ōi (que nous découvrirons en Nendoroid prochainement) ont effectué de nombreuses missions jusqu'en 1945.

I'm light cruiser Kitakami, nice ta meet 'ya.
Mais intéressons nous de plus près à cette Nendoroid ! Tout les éléments du navire sont présents, grue, et 40 torpilles de type 93, et même des effets de fumée lorsque celle ci attaque, c'est vraiment sympa comme accessoire, de quoi reproduire de bonnes scènes de combat lors de prochain photoshoot ! A noter que de Kitakami-sama elle pourra grâce aux pièces alternatives passer à Super Kitakami-sama, je pense qu'il faut un minimum jouer à Kancolle pour le comprendre cependant.
A brand new Kitakami… that's me, all right.
I feel a lot more grown up, loaded to the brim with oxygen torpedos.
Il y aura également une jolie fleur et un arrosoir de style torpille avec un petit effet « eau », Kawaii ! Ses long cheveux natté sont bien réalisés, elle est vraiment adorable que ce soit avec son expression de base, la souriante, une normale, et une autre dont je vous laisse trouver l'adjectif qui vous conviendra !
De mon côté, j'ai stoppé les précommandes sur Kantai Collection, je me concentre uniquement sur mes grandes favorites, et Kitakami n'en fait pas parti. Je dois tout de même avouer que résister à cette bouille est difficile.
Que pensez vous de cette Nendoroid de Kitakami ?
Toutes les photos sont tirées d'un prototype pour présenter la figurine, des modifications
sur la couleur et la sculpture peuvent être apportées dans le bon ou le mauvais sens !

Loading ...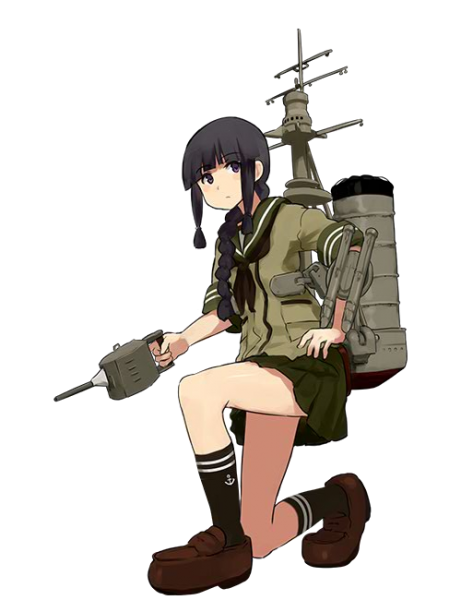 © DMM.com / Good Smile Company / Kadokawa Games / JUN (E.V.) / Nendoron